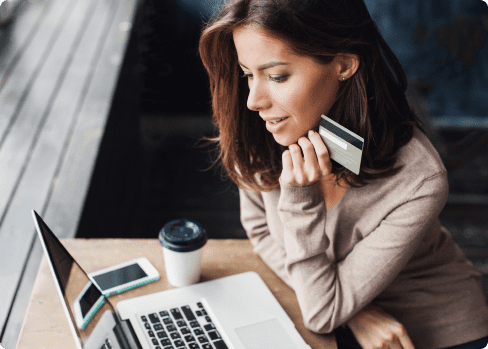 Am I required to pay the ESTA Visa cost?
Yes. The United States Travel Promotion Act of 2009. ESTA application fees are required. Most websites charge a fee in two parts.
The processing and U.S. government fees must be paid simultaneously and with a credit card (Visa, Mastercard). Your ESTA will remain valid for two years if your application is approved.
How can I pay for my ESTA travel permit as a Swiss citizen?
All ESTA fees can be paid with a credit card or debit card. Visa and Mastercard are both accepted. Your application will be denied if you use an expired or invalid credit card. You don't have to pay for your ESTA application. Friends, family, processing agencies, travel agents, and other people may be able to help you. However, they must specify who is paying the application fee.
Can I make one payment to pay multiple ESTA applications?
Yes. You can pay one payment for multiple applications, such as families, groups, or companies, as long as they're submitted together. Once the system approves an application, applicants do not have to travel together. However, each family member or individual who plans to travel with the group must complete an ESTA application form. Click "Add Individual" to allow each individual to complete their data fields. Once you have completed all the data fields for each individual, you can make one payment.


A credit card or PayPal account is required to make payments to ESTA. Once the group application is approved, the system will ask for a single contact to generate an application ID that allows the group to check the status of their application. The system can request that the point of contact send the application ID directly to the email address specified.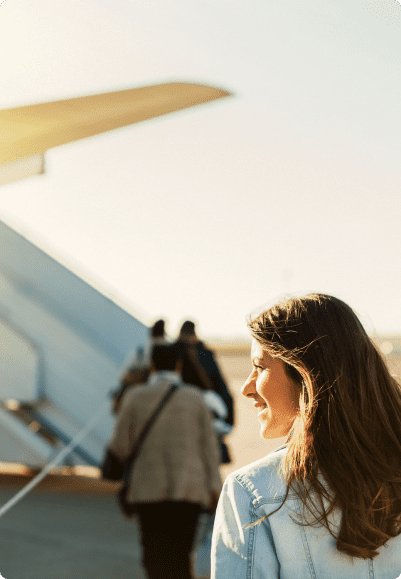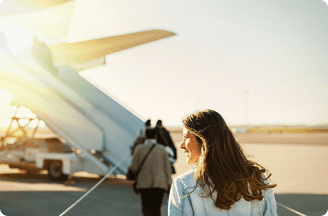 What number of ESTA applications can I submit with a single payment?
With one payment, you can submit up to fifty ESTA applications. Even if all applications are submitted simultaneously, applicants don't need to travel together.
Is the ESTA payment made with a credit card secure?
Yes. It would help if you verified that the third-party service you use has a secure site and the SSL security certificate SSL. Your transaction information is encrypted with 128-bit SSL encryption while logged into Pay.gov. Your profile contains encrypted account numbers before they are stored in the database. Any registered account numbers will not be visible to the user when they access your profile. Each account number will appear as a cluster with asterisks, accompanied by the account's last four digits.
Are there any other countries that charge travel fees?
Yes. At least 56 countries require fees to enter, exit, visa waivers, and other travel types. Travel authorization applications and visa waivers can cost anywhere from $10 to $150, depending on where the traveler is going and their nationality. Travelers may be charged hidden fees even if they do not have to obtain travel authorization. These fees are often included in the price of an airline ticket. Canada and Australia both have similar travel authorization forms to the United States. An Electronic Travel Authorization (eTA) for Canada costs around $7, while an ETA for Australia is more than $20. The European Travel Information and Authorization System is being set up in the Schengen region of the European Union. It will work similarly to ESTA. In 2023, the European ETIAS system will be available for use.
Is it necessary for my child to pay ESTA?
Yes. For both accompanied and unaccompanied minors who travel to the US, individual ESTA applications are required. Fees and fees may also be charged. However, children cannot apply for ESTA by themselves. The ESTA application should be completed by parents or legal guardians for minors. You can use it for ESTA payments if you are 16 or older.
Can travelers to the US apply for ESTA without specific travel plans?
Yes, you can. If you are traveling to the United States under the Visa Waiver program but do not yet know the address where you will be staying, enter the hotel name or the approximate location of your destination in the United States. You can (but are not required) to update that information in the ESTA system when your authorization comes through.
Is there a fee for a travel authorization?
There are fees for ESTA applications, which are set under the Travel Promotion Act, 2009. ESTA Government fees consist of two separate charges:
How do I pay for my travel authorization?
Payment for your ESTA application and authorization can only be done by credit card, and no application is processed until payment has cleared. The system accepts all mayor credit card brands on the market.
Is the credit card information I use for payment secure?
Yes. The ESTA system is equipped with payment security systems, and no credit card information is ever stored in our application form. Our website is PCI compliant and protected behind SSL (secure socket layer encryption).